Vintage Gerstner Journeyman Tool Chest / Box 11 Drawer Antique Tool 052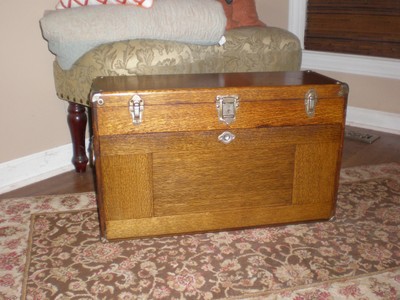 This classic H. Gerstner & Sons Journeyman's Tool Chest spent most of its life in a tool & die shop in Massachusetts. It is in very good original condition, with only a few minor nicks and scratches as testimony to its long work history.
The felt is excellent with the exception of the top compartment which has some staining, and the exposed edge of the front cover. Please review all the pictures.
Dimensions are 26"x15.625"x9.5"
Sale Ends Soon